| | |
| --- | --- |
| Application Deadline | Open until filled |
Category:
Faculty - Science - Chemistry
Application Due:
Open Until Filled
Salary:
32,000.00 to 35,000.00 USD Per Year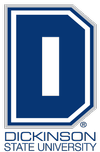 TITLE: Chemistry Faculty
SUMMARY OF POSITION: This 1-year, annual contract position provides expertise in chemistry to the Department of Natural Sciences and to related departments and programs, participates in appropriate professional development, provides service to the university, and serves as a local expert in the area of academic expertise for the citizens of western North Dakota.
REPORTING RELATIONSHIP: This position reports to the Department Chair
MINIMUM QUALIFICATIONS
• M.S. in Chemistry or closely related field (from a regionally accredited institution)
• Knowledge in general chemistry and analytical chemistry
• Laboratory skills appropriate to specific area of expertise
• Excellent interpersonal, oral and written communication skills
• Organizational and prioritization abilities; detail-oriented work style
PREFERRED QUALIFICATIONS
• Completed or ABD Ph. D. in Chemistry or closely related field (from a regionally accredited institution)
• College teaching experience
• Ability to integrate technology in educational settings

COMPENSATION: Includes a salary of $32,000 - $35,000 commensurate with qualifications and experience. And a comprehensive fringe benefit package, including employer-paid full-family coverage health insurance, TIAA retirement, tuition waiver benefits and much more.

LOCATION: Dickinson, ND

STARTING DATE: August 17, 2020

ESSENTIAL RESPONSIBILITIES AND DUTIES
80% Teaching Effectiveness
• Teaching effectiveness includes, but may not be limited to the following:
o Teach assigned class load.
o Make appropriate preparations for the semester including syllabus preparation, preparation of lecture/class materials, preparation of tests, and assignments as appropriate, assessment of student learning outcomes, revision of course material when needed, and preparation of academic reports.
o Act as a professional role model for students.
o Communicate effectively with students.
o Be punctual and utilize class time effectively.
o Stay current in field of expertise.
o Be available to students and provide assistance as needed.
10% Scholarship Activities and Self-Improvement
• Scholarship activities and self-improvement includes, but may not be limited to the following:
o Evaluate and select material for classroom activities.
o Review professional curriculum material.
o Professional reading and/or research for self-improvement and effectiveness.
o Work toward advanced degree, continuing education, including experiential learning.
o Participate in professional organizations.
o Attend and present at conferences, workshops, conventions and seminars.
10% On-Campus Contributions to the University
• Activities may include, but are not limited to:
o Serving on campus committees and councils
o Recruiting
o Conducting and/or assisting at clinics, workshops, camps, etc.
o Supporting DSU's continuing education-outreach efforts
o Attending university functions
o Advising student organizations

DISCLAIMER CLAUSE:
This job announcement is not intended, and should not be construed, to be a complete list of all responsibilities, duties, skills, efforts, or working conditions associated with the job. It is intended to be an accurate reflection of those principal job elements essential to making fair pay decisions and determining job performance.

POSITION DETAILS:
Band: 2000 Faculty
Term: 9 months (approximately August 16 – May 15)
Status: Full-time (100%), benefitted, exempt (from FLSA overtime)

APPLICATION INFORMATION: Applications will be reviewed as received. The position will remain open until filled.

Complete the online application at http://www.dickinsonstate.edu/about/employment/open-positions/, specifically including contact information for three (3) professional references, then upload a cover letter specifically addressing the above minimum and preferred qualifications, a current C.V., and copies of undergraduate and graduate transcripts by the date stated above.

For more information or assistance contact: Human Resources (701) 483-2476

 Applicants who are eligible to claim veteran's preference must include Form DD214 with the application for employment; claims for disabled veteran's preference must include Form DD214 and a letter less than one year old from the Department of Veterans' Affairs indicating disability; claims for preference as the eligible spouse of a disabled or deceased veteran must include Form DD214, a marriage certificate and a letter less than one year old from the Department of Veterans' Affairs indicating disability, or the veteran's death certificate.
 Due to access to restricted information, the successful candidate will be required to complete a satisfactory criminal history record check.
 Applicants must be eligible to work in the U.S. and I-9 employment certification is required at hire; sponsorship will not be considered.

DICKINSON STATE UNIVERSITY is a regional comprehensive institution within the North Dakota University System, whose primary role is to contribute to intellectual, social, economic, and cultural development, especially to Southwestern North Dakota. The University's mission is to provide high quality, accessible programs; to promote excellence in teaching and learning; to support scholarly and creative activities; and to provide service relevant to the economy, health, and quality of life for the citizens of the State of North Dakota.
For more information about Dickinson State University please visit www.dickinsonstate.edu and watch this video.
As an employer, the State of North Dakota prohibits smoking in all places of state employment in accordance with N.D.C.C. 23-12-10.

Dickinson State University is an equal opportunity and affirmative action institution that does not discriminate on the basis of race, color, sex, sexual orientation, gender, national origin, age, religion, gender identity, creed, marital status, veteran's status, political belief or affiliation, information protected by the Genetic Information Nondiscrimination Act ("GINA") or disability in its admissions, student aid, employment practices, educational programs or other related activities. Pursuant to Title IX of the Education Amendments of 1972, Dickinson State University does not discriminate on the basis of sex in its educational programs, activities, or employment opportunities as required by Title IX. Dickinson State University complies with the provisions of the North Dakota Human Rights Act. Inquiries concerning Title VI, VII, ADA, ADEA, Title IX, and Section 504 may be referred to the Title IX Coordinator/Affirmative Action Officer, Dickinson State University, 291 Campus Drive, May Hall, Room 309, Dickinson, ND 58601, (701) 483-2370, dsu.titleix@dickinsonstate.edu or the Director of Human Resources at (701) 483-2476 or DSU.HR@dickinsonstate.edu.
*Please mention academicjobs.net to employers when applying for this job*