Lindenwood University invites nominations and applications from motivated, forward-looking academic professionals for the position of Dean of the School of Humanities.
THE UNIVERSITY: Offering 131 degree programs to approximately 13,200 students, Lindenwood University is known nationally and internationally for its innovation, entrepreneurship and extraordinary dedication to students. Accredited by the Higher Learning Commission and uniquely committed to an educational model that develops the whole person, Lindenwood faculty, staff, and administration integrate a values-centered curriculum that focuses on the talents, interests, and futures of our students.
Lindenwood, a dynamic four-year institution dedicated to excellence, is the oldest college west of the Mississippi, founded nearly 200 years ago. Since that time, Lindenwood has grown into the impressive University that it is today - with a historic 500-acre campus situated in the heart of St. Charles, Missouri.
THE SCHOOL: The Lindenwood University School of Humanities offers eight degree programs, twenty-four minors, and three certificate programs. With over 300 undergraduate students, the School of Humanities is a key contributor to the general education program, providing four required coursed in composition, literature, and American History.
Committed to meeting the educational needs of each student, the School of Humanities includes majors, minors, and certificate programs designed to give students the flexibility and resources needed to design their professional and personal futures. Small class sizes allow for one-on-one interaction between students and professors. Award-winning faculty members have degrees from some of the best graduate programs in the country. They are committed scholars who present at national and international conferences and publish scholarly books and articles. The School is also home to the Geographic Information Systems lab where students learn cutting-edge interdisciplinary data mapping and analysis.
THE DEAN: The Dean, School of Humanities reports to the Provost and is the academic and administrative leader of the school. She or he is responsible for overseeing and assisting students in their academic learning, establishing goals and direction for the department, providing leadership for all staff in the department, and creating and monitoring the department's budget.
DUTIES AND RESPONSIBILITIES: Below is a sample list of the duties & responsibilities of the Dean, School of Humanities. For a complete list, please review the Position Profile.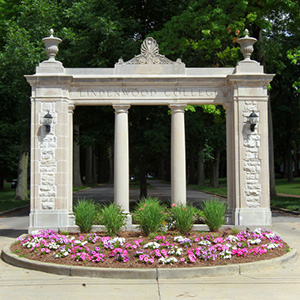 Undertake and monitor initiatives to improve student learning both in and beyond the classroom;

Establish long and short term goals for the School of Humanities as part of a holistic University plan and ensure that standards are met;

Oversee the academic, personnel, financial, and administrative affairs of the School of Humanities;

Represent the School of Humanities on the Dean's Council and other university committees;

Assist in the selection, improvement, and evaluation of the faculty;

Provide leadership in the development of teaching techniques and instruction methods;

Enforce compliance with all laws, policies, and regulations required by the University and other governing agencies; and

Assist in preparation of annual budget for the School of Humanities.
REQUIRED QUALIFICATIONS:
Ph.D. in a Humanities discipline.

Successful experience as a faculty member and an academic administrator.
KNOWLEDGE, SKILLS AND ABILITIES:
Strong leadership and collaborative skills;

Ability to establish and maintain effective relationships with the community, faculty, students, staff, and board of trustees;

Strong analytical, organization, and creative skills; and

Strong initiative and interpersonal skills.
NOMINATIONS AND APPLICATIONS: EFL Associates, an executive search firm, is assisting Lindenwood with their search for this important position. All calls and inquiries should be made through the search firm. Nominations and applications will be held in strict confidence and candidates will remain confidential until the final stage of the search, at which time the express permission of finalists will be obtained before making their candidacy public. In addition, no contact with references will be made without prior approval of the candidate.
For more information about Lindenwood University and the Dean, School of Humanities position (including application requirements), please review the Position Profile. If the direct link doesn't work in this advertisement, please go to our website at https://eflassociates.cbiz.com/ and click on Open Positions and Higher Education.
Applications should include:
A letter of introduction outlining the applicant's background, and qualifications for the position. (This letter should specifically address the leadership attributes and professional competencies for this position.)

Curriculum vitae/resume.

Contact information (e-mail addresses are required) for five professional references, one of which is a person who has reported directly to you and a second who is an individual to whom you have reported directly.
Please note:
All documents should be submitted electronically in PDF Format.

Application deadline is January 18, 2019.

The ideal start date is July 1, 2019.
Confidential inquiries and nominations can be directed to:
Steve Waldron, JD
Senior Consultant & Managing Director, Higher Education Practice, EFL Associates
Direct Line: 816-945-5423 or swaldron@eflassociates.com
Nominations, search process questions and assistance with PeopleAdmin (the candidate portal) can be directed to:
Ms. Angela Lilje
Practice & Project Manager, Higher Education Practice, EFL Associates
Direct Line: 816-945-5410 or alilje@eflassociates.com