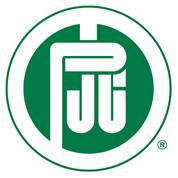 The Director of Institutional Advancement increases the financial support for Paris Junior College through annual fund campaigns, major gift initiatives, planned gifts, and capital campaigns by cultivating trustees, alumni, faculty, staff, corporations, foundations, and friends of the College. He/she also enhances the image of Paris Junior College by increasing community involvement and raising the visibility of the institution.



Applicant must have a Bachelor's degree in relevant field, Master's degree preferred. Successful experience in developing comprehensive fundraising campaigns. Successful grant writing experience. Extensive experience with donor tracking software. Certified Fundraising Executive (CFRE) certification preferred. Excellent writing, communication, interpersonal and organizational skills. Strong ethics, integrity, and philosophy compatible with college mission.



The salary for this position is commensurate with education and experience.



This position covers health insurance at 100% for employee. Additional optional coverages include dental, vision, AD&D, life insurance, and long- and short-term disability. Other benefits include retirement under the Teacher Retirement System of Texas or Optional Retirement Program, accrued sick leave, vacation, paid holidays, and an employee reimbursement/dependent scholarship program. Health benefits require a 60-day employment period.



Nominations and applications will be accepted until the position is filled; however, the search committee will begin reviewing applications on August 18, 2020. Candidates cannot be guaranteed full consideration if materials are received after that date. A Paris Junior College Application for Employment, cover letter, resume, copy of official transcripts, and a list of references are required. This position is security-sensitive and may require a post-hire Disclosure Regarding Background Investigation on the successful candidate. To download the PJC Application for Employment and Disclosure Regarding Background Investigation Authorization, please visit our web site at www.parisjc.edu/employment. Submit completed forms and all other information to humanresources@parisjc.edu or mail to Human Resources Office, Paris Junior College, 2400 Clarksville Street, Paris, TX 75460. EOE.



Note:



Applicants must complete the Disclosure Regarding Background Investigation and the Acknowledgment and Authorization for Background Check forms along with the application. Please print The Summary of Your Rights Under the FCRA document for your records. A background check is not completed until after an offer of employment is extended.




The form opens automatically in the browser with Safari and Chrome; it will download automatically in Firefox. While it is possible to fill the form out in your browser window, some browsers will not automatically save the information when downloaded. Please download the form and open it in Adobe Acrobat, fill out and save, then attach the saved form to an email to humanresources@parisjc.edu.