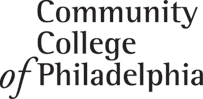 Community College of Philadelphia
Community College of Philadelphia is dedicated to promoting a work environment that attracts and retains talented and diverse faculty and staff, and which challenges each of us to achieve at the highest level while contributing to the mission of the College. We value and support a culturally diverse and intellectually dynamic community to prepare our students for global citizenship. Join us as we transition from our first 50 years into the next and build upon a legacy that will impact the city of Philadelphia and beyond.
Community College of Philadelphia is seeking to fill an Alumni Manager, 10,000 Small Businesses Grant position. Under the direction of Executive Director, the Alumni Manager supports the College's 10KSB program by furthering the growth potential of program alumni through social media activities, specialized programming, and targeted awards and promotions for the Philadelphia alumni. As part of a grant-funded training program dedicated to job creation and revenue growth for small business owners and entrepreneurs, the Alumni Manager is responsible for creating a robust alumni community and supporting graduated program participants ("scholars") to continue to achieve revenue and job growth while assisting the department in driving visibility and interest in the program. This position develops and implements engagement activities to include value-added, continuous learning opportunities and support services, as well as educational programming, business training, workshops, networking, and capital acquisition strategies. The Alumni Manager is also responsible for the site's measurement and evaluation (M&E) systems, analysis and tracking, and the utilization of key metrics used to assess the progress of alumni post-graduation.



This is a temporary grant-funded position. Employment is based on the continuation of grant funding.
For a complete position description, and to apply online, please visit our career site at jobs.ccp.edu, or click the "Apply" button.
Community College of Philadelphia recognizes that our employees are important and vital to our success. We offer a high-quality, comprehensive program of benefits, which represents an important component of total compensation.
Our benefits include:



Medical, dental and prescription drug plans for employee and all of their eligible family members




College-paid life and disability insurance




College closes for Winter Break the week between Christmas and New Years and for a week in March for Spring Break




Tuition remission (for classes at the College)




Forgivable tuition loan (for classes at any accredited academic institution)




403(b) retirement plan with 10% College contribution




Healthcare and Dependent Care flexible spending accounts




College operates on a 4-day work week during the summer months




Paid vacation plus holiday and personal time off



Community College of Philadelphia is an equal opportunity employer, and all qualified applicants will receive consideration for employment without regard to race, color, religion, sex, national origin, disability status, protected veteran status or any other characteristic protected by law.
Minimum Qualifications



A minimum of three (3) years of relevant work experience in small business training, consulting, or ownership required.




Bachelor's degree required.




Knowledge of the Philadelphia region small business and economic development landscape.




Understanding of traditional and non-traditional capital acquisition resources/strategies affiliated with small business growth and expansion.




Expertise in the use of social media including Facebook, Twitter, and LinkedIn and other social media for communication and program promotion essential.




Knowledge and understanding of the comprehensive community college mission.




Strong computer skills, including Microsoft Word, Power Point, and Excel.




Excellent planning skills and organizational skills essential.




Strong communication and interpersonal skills required.




Must be able to meet multiple deadlines in a structured environment of reporting.




Ability to develop and maintain collaborative relationships with alumni, broader program team, and local community partners required.




Ability to demonstrate strong initiative and effective problem-solving skills required.




Ability to work early mornings and evenings, as needed, is required.




Ability to work effectively with the program team and alumni, external community and program partners.




Ability to travel within the region to attend meetings and events with alumni.




Valid driver's license is required.




An understanding of, and sensitivity to, the diverse academic, socioeconomic, cultural and ethnic backgrounds of community college staff and students required.



Preferred Qualifications



Bachelor's degree with a concentration in business-related area preferred.




Advanced degree in business or related field preferred. Any and all degrees must be from a recognized institutional accreditor.




Experience teaching or facilitating educational business programs preferred.




Experience with conceiving, planning, driving interest, and executing workshops and activities preferred.



PI121430461