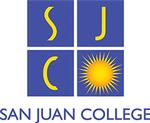 Requisition Number: 1212

Classification Title: Exempt - Faculty/Professional - GRADE FA7

Regular/Temporary: Regular

Full or Part Time: Full Time

Hours Per Week: 40 hours per week

Starting Salary: $75,830 - $82,000, dependent upon experience

Funding Type: Institutionally Funded

Job Description Summary
This position is responsible for directing the college's Respiratory Therapy program.
San Juan College is committed to building a diverse faculty and staff, and is an Equal Opportunity Employer. We seek an individual invested in equity and inclusiveness, who has experience with, knowledge of, and sensitivity to the needs of diverse populations.
Duties & Responsibilities
MAJOR DUTIES
Prepares and teaches courses and labs; prepares syllabus; delivers lectures, lab content, assignments and tests; evaluates and records student performance; counsels, tutors, and mentors students.

Conducts student advisement regarding their performance relative to program outcomes, course work and performance in clinical settings.

Directs and organizes systematic curriculum and program assessment and evaluation activities according to accreditation and college standards; initiates changes, additions or deletions as needed.

Coordinates closely with clinical affiliates, department managers and supervisors, clinical preceptors or instructors in the design and delivery of course work.

Coordinates meetings of the Advisory Committee.

Prepares for and schedules site visits for CoARC commissioners.

Maintains professional board certification and state licensure; maintains active membership in professional organizations; remains informed of current trends in the profession.

Conducts personnel and student surveys; analyzes results and develops plans of action in response; files results and analysis for submission to accrediting body.

Prepares, recommends and manages the annual program budget.

Provides recommendations for equipment upgrades and facility improvements.

Updates program policies and procedures, including the student handbook; maintains and monitors safety standards.

Ensures a fair and systematic application process.

Represents the program at college, state and national events.

Develops and updates program materials, including brochures, application forms, and handbooks.

Performs related duties.
KNOWLEDGE REQUIRED BY THE POSITION
Knowledge of respiratory therapy principles, practices, and standards.

Knowledge of respiratory therapy evaluation and treatment equipment.

Knowledge of student advising principles.

Knowledge of curriculum development principles.

Knowledge of effective teaching strategies.

Knowledge of program and learner assessment principles.

Knowledge of budget preparation and maintenance principles.

Knowledge of accreditation standards and processes.

Knowledge of college policies and procedures.

Skill in the delegation of responsibility and authority.

Skill in the operation of computers and job related software programs.

Skill in decision making and problem solving.

Skill in interpersonal relations and in dealing with the public.

Skill in oral and written communication.

Skill in working effectively with a wide range of constituencies in a diverse community.
SUPERVISORY CONTROLS
The Dean of Health Sciences assigns work in terms of program goals and objectives. The supervisor reviews work through conferences, reports, and observation of program activities.
GUIDELINES
Guidelines include Commission on Accreditation for Respiratory Care requirements, State of New Mexico respiratory therapy regulations, American Association of Respiratory Care ethical standards, Occupational Safety and Health Administration regulations, and college and program policies and procedures. These guidelines require judgment, selection, and interpretation in application. This position develops program guidelines.
COMPLEXITY/SCOPE OF WORK
The work consists of varied instructional, management and supervisory duties. Strict regulations and the variety of tasks to be managed contribute to the complexity of the position.

The purpose of this position is to direct the Respiratory Therapy program. Success in this position results in the efficient and effective provision of instruction to students and to compliance with accreditation standards.
CONTACTS
Contacts are typically with co-workers, other college personnel, faculty, staff, students, representatives of accreditation and professional agencies, vendors, and members of the general public.

Contacts are typically to give or exchange information, to resolve problems, to provide services, to negotiate or settle matters, or to motivate or influence persons.
SUPERVISORY AND MANAGEMENT RESPONSIBILITY
This position has direct supervision over Clinical Coordinator (1), Administrative Assistant II (1) and adjunct faculty.
Qualifications
MINIMUM QUALIFICATIONS
A baccalaureate degree from an academic institution accredited by a regional or national accrediting agency recognized by the U.S. Department of Education.

Hold a valid Registered Respiratory Therapy (RRT) credential and current state license

Have a minimum of four (4) years' experience as a Registered Respiratory Therapist with at least two (2) years in clinical respiratory care.

Have a minimum of two (2) years' experience teaching in an accredited respiratory care program either as an appointed faculty member or as a clinical preceptor.

Experience sufficient to thoroughly understand the diverse objectives and functions of the sub units in the division/department in order to direct and coordinate work within the division/department, usually interpreted to require three to five years of related experience.
Special Instructions to Applicants
VALUES STATEMENT
San Juan College is committed to serving the needs of our students through a process of continuous quality improvement. We uphold and affirm the following iCARE values:
Innovation

Collaboration

Accountability

Respect

Excellence
This position will remain open until filled.
Open Date: 07/23/2020

Open Until Filled: Yes